August 3, 2012
---
Liveried footmen, matched for height and chosen for their shapely calves, were important here: "Ham I engaged for work or Ham I engaged for ornament?" asked one in Punch in 1854
(Jill Franklin's "Troops of Servants: Labour and Planning in the Country House 1840-1914", Victorian Studies, Vol.19, No.2)
26 notes
See Post tags #thomas barrow #william mason #downton abbey

Hello new followers!
Let me know if there's anything you're desperate to see. The ask and submission box is always open.
"The butler's room was his private sitting room, into which he might invite the housekeeper, but never his underservants"
(Jill Franklin's "Troops of Servants: Labour and Planning in the Country House 1840-1914", Victorian Studies, Vol.19, No.2)
August 1, 2012
---
Well yes, 'gentlemen'/gentry received a pension from the crown with their title and estate as well as any inheritance or rent, etc., they might have. :) Pensions to nobility took up about a third of the royal budget, money which came in great part from taxes. So you can…
Thanks very much!
When did the construction of the abby begain. How many sq ft is the abby.
Anonymous
You can find the building history of Highclere here
Hello. I have just started Season 1, loving the show. My first question is about the money. Owning and maintaining Downton seems like an extremely expensive burden. I can't see how any money comes in. But the expenses must be incredibly high. Are they expected to take this giant pile of money and just burn through it?
Anonymous
Without researching it, I would guess extra income would come from the following
rents from tenant farming
investments (e.g. stocks)
and yes, inheritance
But I'll look into it further.
Rando trivia you might enjoy.

In the first episode of the first series, the Dowager Countess of Grantham mentions to the Duke of Crowborough during dinner that her cottage, built for the sister of the 1st Earl of Grantham, was designed by Sir Christopher Wren (1632 – 1723), one of the most highly acclaimed English architects in history.

Actor Hugh Bonneville portrayed Wren in the docudrama "Wren: The Man Who Built Britain" in 2004.
Anonymous
This is awesome! Thank you.
Morningside, Edinburgh
What kind of area was Morningside, where Sir Richard Carlisle originated from? We can conjecture a lot from what we know of the architecture of the period. There are many Georgian style tenements in Morningside, but it's most likely Carlisle was raised in one of the Victorian villas there (Edinburgh had styled itself as an 'Athens of the North'). One of the most notable examples of this kind of architecture was Falcon Hall, located in Morningside.
Falcon Hall, Morningside
Morningside was also home to a railway station (opened 1844, closed 1962), which reflected the growing rate of suburbanisation and residential segregation that was affected both Glasgow and Edinburgh at this time. Before this, most of the population lived more or less 'side by side' in the city centre. Growing concerns about 'breathing space' and the health of the city gave rise to these leafy suburbs, as well as 'public' spaces such as parks.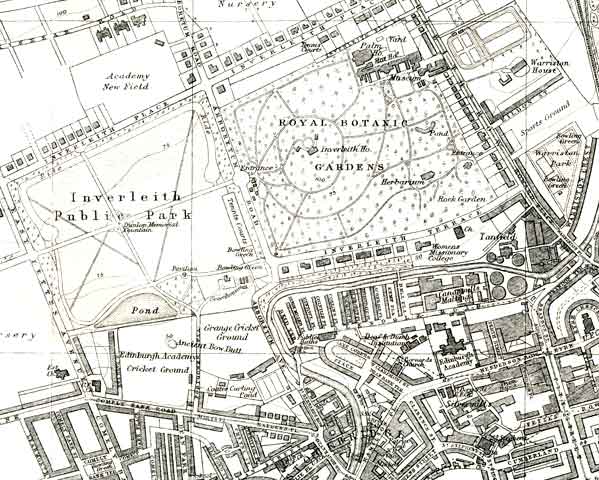 Edinburgh and Leith map, 1925
Further reading/bibliography
9 notes
See Post tags #downton abbey #richard carlisle #sir richard carlisle

December 13, 2011
---
Conflagration by National Library of Ireland on The Commons on Flickr.
21 notes
See Post tags #downton abbey #tom branson #irish civil war

from
Undeclared*
December 12, 2011
---
Scene from the Irish war of Independence.
(via sniperatwork-deactivated2013081)
19 notes
See Post tags #downton abbey #tom branson #irish war of independence

from
Tiocfaidh ár lá